The net neutrality debate has been an ongoing fight between consumers and telecom giants. This past summer, the Internet held a day of action to raise awareness against the Federal Communications Commissions attacks. Unfortunately, this was not enough.
Just this Tuesday, the FCC announced a plan to repeal regulations set by the Obama administration. This proposal will allow ISPs to throttle Internet speeds and allow companies to charge extra fees for high-quality streaming and other services.
---
UPDATE 2/1/2018: Today marks the beginning of oral arguments for and against Net Neutrality regulations. The plaintiffs, led by Mozilla and supported by 22 state attorneys general, state that the FCC has no legal reason to scrap the regulations. This case could end up in the United States Court of Appeals for years to come.
---
UPDATE 12/21/2018: Supporters of Net Neutrality are pushing U.S. Rep. Brad Schneider and 15 other Democrats to go on record to support the rulings. These Democrats are among the 16 holdouts who did not sign the petition under the Congressional Review Act which would have forced a vote to restore Net Neutrality rulings.
---
UPDATE 11/30/2018: The Internet is making a last and unfortunately, final, push for the fight for Net Neutrality. The deadline to gather support and signatures to reinstate Net Neutrality rulings is December 10, 2018. This discharge petition must be signed by 218 members of the House, with only 177 current signatures, 176 being Democrats.
While this rollback could technically take place until January 3rd, 2019, it would be highly unlikely given that the House will then be in Republican control.
---
UPDATE 11/12/2018: AT&T's Randall Stephenson is now calling on Congress to enact Net Neutrality and privacy legislation. Stephenson called for legislative clarity around the issue of broadband Internet access, citing that certain basic principles should be made into law. 
He also called for Congress to ban behaviors such as blocking or slowing access to certain content. Without national legislation on the matter, states will step in to pass their own laws much like what many are already doing.
"What would be at total disaster for the innovation we see in Silicon Valley is to pick our head up and have 50 different sets of rules across the U.S.," said Stephenson.
Currently, the case is making its way through federal courts.
---
UPDATE 10/19/2018: The New York attorney general's office is investigating fraudulent Net Neutrality comments, citing that up to 9.5 million comments were submitted through stolen identities. Last year over 2 million comments were filed using names without people's knowledge, while some even used names of dead people.
The FCC has since announced a plan to overhaul the comment system to deter fraud and abuse. This is far too late as the vote to end Net Neutrality rules have been over for nearly six months.
---
UPDATE 10/5/2018: A lawsuit was filed in the US District Court for the Eastern District of California. This lawsuit was filed by mobile industry lobby CTIA, cable industry lobby NCTA, telco lobby USTelecom, and the American Cable Association.
Together, these four lobbies represent all the biggest mobile and home Internet providers in the US as well as hundreds of smaller ISPs. Some of these ISPs include Comcast, Charter, AT&T, Verizon, T-Mobile US, Cox, Frontier, and CenturyLink.
The lawsuit states that California's law to reinstate Net Neutrality is an example of unconstitutional state regulation. California now faces two major lawsuits challenging their new Net Neutrality law.
---
UPDATE 9/13/2018: The FCC is asserting that the Open Internet Order "preempt any state or local requirements that are inconsistent". This essentially undermines any state that is attempting to enact rulings to roll back Net Neutrality rules.
For example, Ajit Pai has found that Minnesota's state government cannot regulate voice-over-IP (VoIP) phone services offered by ISPs. According to the courts, VoIP is an "information service" under federal law.
---
UPDATE 8/16/2018: Last summer, FCC Chairman Ajit Pai claimed a cyber attack shut down the FCC's website. This was during a crucial time and blocked individuals from submitting public comments in support of Net Neutrality. After an internal FCC investigation, it is confirmed that Pai lied about the cyber attack.
Chairman Ajit Pai is currently being questioned under oath by the Senate Oversight Committee. This is a key opportunity to increase the pressure on Congress to overrule the FCC's ruling against Net Neutrality.
---
UPDATE 7/26/18: Massachusetts has just began finalizing approval of S2610, a law proposed to protect Net Neutrality.  It's not too late to reach out to your representatives. Visit Battle For The Net to  write to Congress and find out if your representatives support Net Neutrality.
---
UPDATE 7/6/18: Several tech companies have filed lawsuits to reinstate Net Neutrality. This includes companies such as Vimeo, Mozilla, Kickstarter, Foursquare, and Etsy. Several state attorneys general have also launched lawsuits against the FCC.
Some states have also began taking matters into their own hands. Over 20 states, including California, Connecticut, and Maryland are already pushing legislation to retain Net Neutrality rules within their boundaries. Governors in New Jersey, New York, Missouri, Hawaii, and Vermont have signed executive orders to ensure Net Neutrality rules aren't harmed by the FCC.
As you can see, we can still stop this! The Senate has already ruled in favor of Net Neutrality, but now we need your help to win the House. Contact your reps now!
---
UPDATE 6/8/18: The ACLU states that net neutrality protections will cease to exist starting on Monday (June 11th). However, given that 86% of Americans are in favor of restoring the FCC's net neutrality rules, it has been speculated that ISPs will begin to throttle site and service access slowly. The move away from net neutrality will be a slow and steady process, one ISPs hope you do not notice.
If you are concerned about net neutrality, call your member of Congress and make your voice heard. 
---
While this may sound bad for consumers, telecom providers argue that there are benefits to the repeal.
FlashRouters has the rundown on the pros and cons of net neutrality.
What Are The Pros Of Net Neutrality?
The Internet remains neutral. This one is self-explanatory. Aside from illegal content, regulations will not exist. Essentially, this means that an ISP cannot block access, change services, or alter the flow of data to customers.
Regulations are in place for illegal activities. Many worry that without regulation, illegal content and activity will run rampant on the Internet. This is not the case. ISPs are treated as a regulated common carrier, preventing activities such as illegal file sharing.
It protects freedom of expression. Websites such as blogs, services, and businesses that abide by the law are able to operate legally. As long as laws go unbroken, content will not be censored. Without net neutrality, ISPs could potentially censor slanderous content or even content they do not agree with.
Companies can continue to innovate. In the past, companies started and grew on an equal playing field. With net neutrality, big companies and small startups will have access to the same resources and capabilities, allowing innovation of products and services.
ISPs are classified as a utility provider. Public utilities provide services to maintain our quality of life. Many argue that the Internet is as essential to the modern lifestyle as water and power. Utilities are provided to everyone unless they refuse to pay for them. Without net neutrality, the Internet could become a luxury that many cannot afford.
ISPs cannot raise prices on services. For example, Portugal does not have net neutrality. Take a look at various Internet packages in Portugal: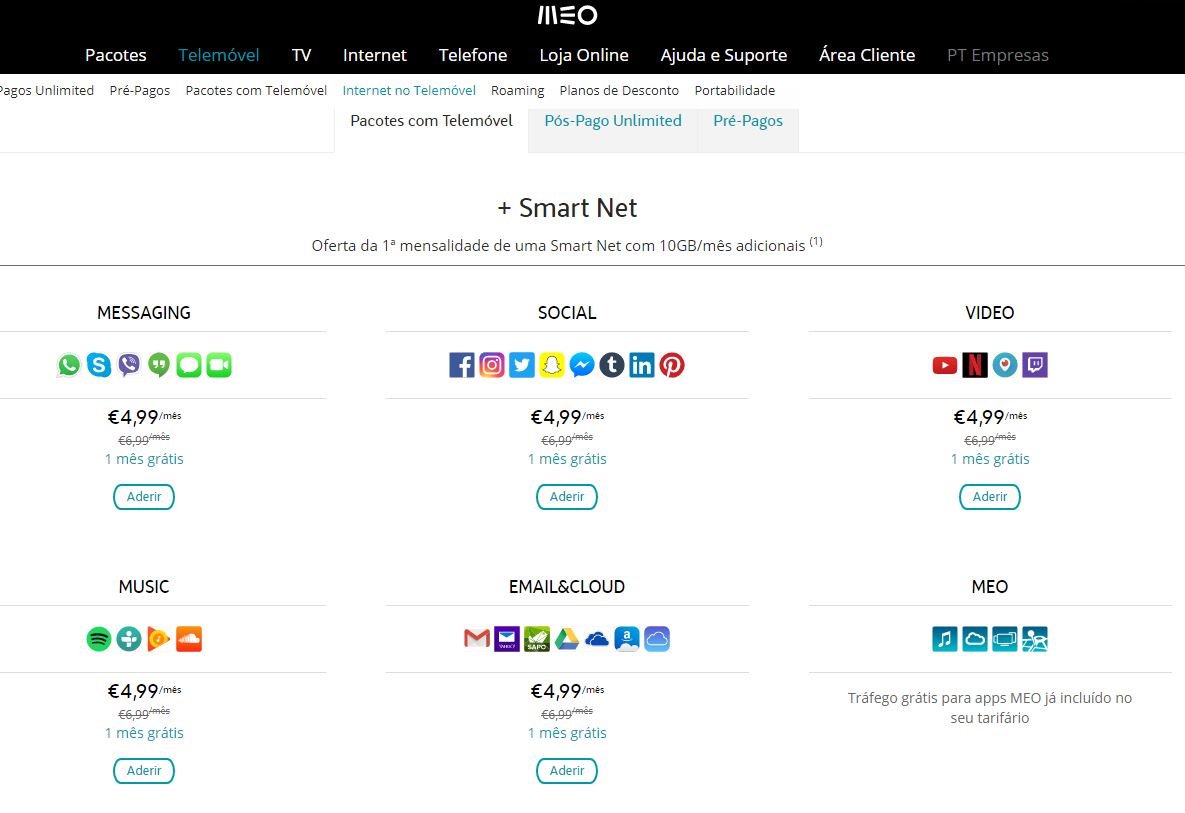 What Are The Cons Of Net Neutrality?
There is no compensation for data usage. In this day and age, services like Skype are offering real-time video calls. Netflix offers high-definition video streaming. These services utilize massive amounts of data for free on an ISPs infrastructure.
Improve infrastructure by increasing prices. There are many business and individuals that use large amounts of bandwidth. Furthermore, without net neutrality, ISPs can charge more for their data consumption. In essence, the additional income will fund upgrades such as advanced fiber networks.
An unregulated Internet is an uncensored Internet. Nowadays, anything can be posted on the Internet under the guise of "freedom of speech." Consequently, as a result, obscene and insensitive content easily ends up on the Internet.
All in all, Net Neutrality may be "more concept than rubric". At ZDNet, David Gerwitz argues that Net Neutrality "may not be what you think." According to Gerwitz, the situation surrounding Net Neutrality is political theatre and the FCC changes proposed by Ajit Pai will not cause any major changes, as Net Neutrality is Myth.
What Does This Mean For You?
Regardless of the outcome of the FCC ruling, a smart choice for Internet users is to use a virtual private network, or VPN.
Additionally, in the event that the FCC repeals net neutrality, your ISP will likely have more access to your data and browsing habits. To combat this, a VPN tunnels your data through a server overseas, essentially hiding your data from your ISP.
Moreover, recommended VPN providers include NordVPN, IPVanish, and ExpressVPN.
How To Protect Your Home Network With A VPN
A VPN typically only provides protection for a limited amount of devices.
A FlashRouter allows your home network to be protected by a VPN, securing all connected devices. Contact our team for more information on how a FlashRouter can benefit you.
Furthermore, here are some of our most popular devices: